Hetty Hoover review
Everyone has heard of Henry the Hoover, the Numatic vacuum cleaner made famous by his red colour and smiling face. But did you know Henry has a female companion called Hetty, who also goes by the name of the female Henry Hoover? She may not be as famous, but – like Henry – Hetty also has a reputation for being a reliable and consistent vacuum cleaner, which is something you know you get when you choose Numatic.
You're probably wondering what's the difference between Henry and Hetty? Our Hetty Hoover review aims to answer that question and help you decide if purchasing a Hetty Hoover would be a good decision.
 Reliable vacuum cleaner just like the popular Henry
Large choice of attachments and cleaning tools
Large capacity and strong Hepa Flo bags
Powerful and energy efficient
Fairly bulky and therefore not the easiest to move around or store
Better vacuums available for cleaning stairs
Hetty Hoover – key details
| | |
| --- | --- |
| Brand | Numatic |
| Colour | Pink / Black |
| Weight | 7.5 Kg |
| Capacity | 6 litres |
| Power | 620 watts |
| Energy Efficiency Class | A |
Other Henry range reviews you may find useful:
What's the difference between Henry and Hetty?

Hetty Hoover is the female equivalent of the well-known Henry Hoover, but other than appearance there is actually no difference between Henry and Hetty, at least if we're talking the standard Henry model. Hetty is pink in colour – and can be referred to as the pink Henry Hoover – whereas Henry comes in traditional red. She has her name printed on the top and comes complete with her own pretty eyelashes, but that is the only difference when compared to the Henry 160-11 model. Hetty has the same capacity, power and weight. 
However, you will find a difference comparing Henry vs Hetty Hoover when looking at the Henry 200-11 model, as this model of Henry has a larger capacity and weighs slightly heavier. But to reiterate, Hetty and Henry 160-11 have exactly the same specifications.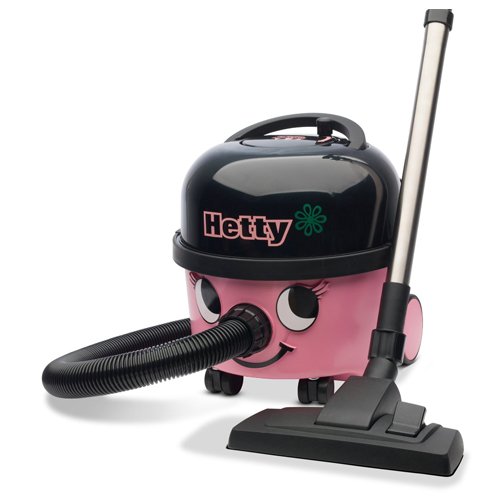 Hetty Hoover design and performance
At 7.5 kg, it's fair to say Henrietta Hoover – yet another name she can be referred to as – isn't the lightest of vacuum cleaners. Looking at the Henry 160-11 from the Henry range, Hetty is exactly the same size and weight, but she is lighter than the Henry 200-11 which weighs in at 8.1 kg. Like Henry, she's a fairly bulky vacuum cleaner, but does come with a neat carry handle which means you can pick her up and move her around the house fairly easily. Moving Hetty around as you vacuum doesn't feel difficult, but the two large fixed wheels means she's not as manoeuvrable as some cylinder vacuums.
Unlike a lot of bagged cylinder vacuums, Hetty has a manual cord rewind rather than an automatic cord rewind. The manual rewind is easy to use and quick, and you'll be thankful Hetty comes with some sort of cord rewind, as she has a very long 10 meter cable. This is great as it means you can clean a whole floor of your house without having to unplug Hetty and plug-in somewhere else.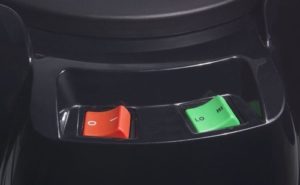 Older versions of Hetty came with a green switch for controlling suction power, giving you the option of either high or low power. But due to restrictions on the motor power of vacuum cleaners first introduced by the EU in 2014, Numatic heavily reduced the motor power that the new Hetty model has, which has resulted in the newer versions of Hetty no longer having a suction control switch. Instead there is just a simple on off switch. 

The Hetty Hoover wattage of 620 watts is almost half of its previous 1200 watts, and whilst a reduction of that significance sounds large, there has been no weakness in performance. If anything, Hetty seems even more powerful now thanks to changes made by Numatic to improve the machine's efficiency.
Hetty has a useful parking bracket which allows you to park the vacuum when pausing your hoovering. There's the provision to store one cleaning tool, so whichever tool you like the most you can pop on the back of Hetty for ease of use.
Bags for Hetty Hoover
Hetty requires a dust bag and it's not advised to vacuum without one. As with most Numatic vacuums, Hetty comes fitted with a large HEPA Flo dust bag, which are far more durable than the old fashioned paper bags that they used to have. You shouldn't need to replace the dust bags very often because of their size, but when you do it is highly recommended to pick up the newer HEPA Flo bags. As well as a fitted dust bag, Numatic Hetty also comes with three spare bags, so you shouldn't need to purchase new bags for a good while.
Hetty uses a TriTrex filtration system which does a great job of trapping all allergens, dirt and dust in the drum itself. It's a great filter and as long as it's cleaned regularly, you shouldn't need to replace it very often, if at all.
What do you get with Hetty Hoover?
This reliable vacuum has a bulging accessory kit that helps to enhance her cleaning performance. Hetty comes with a very long, strong crush-proof hose to reach all around your home. Measuring at 10 metres, the hose has great reach meaning you don't need to keep unplugging and moving the vacuum cleaner. She comes with two strong metal extension tubes and a curved metal hand piece with a suction regulator. For cleaning your carpets and hard floors you get a combination nozzle, which glides easily across surfaces. There are two litter pickers either side of the suction inlet and when you want to clean hard surfaces, there's a pedal which lowers the brush so you can clean hard floor surfaces and laminates.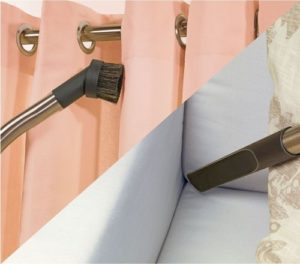 Hetty comes with a number of additional accessories that help her clean your home. There is a soft dusting brush that's ideal for cleaning blinds, shelving and curtain rails. It has a natural bristle brush which can be used on the more delicate items. There is also a crevice tool that cleans those hard to reach places such as down the sides of the sofa. Hetty comes with a general purpose tool that can be used on many things, such as the stairs, upholstery, curtains and car seats. She also has another – stiffer – brush that can be used instead of the dusting brush. This is useful when cleaning places like the stairs or in your car where it may be more tricky to release dirt. It's not recommended to use the stiffer brush on delicate items though. It's easy to switch between brushes, you simply slide them on and off.
Hetty has a useful handle attachment, meaning you can attach the tools you need when cleaning and access them nice and easily. Some Hetty models come with an extra extension hose, which enable you to take the suction point right to the top of the stairs with Hetty sat at the bottom. Even if you don't get the extra extension hose, Hetty already has a very long hose that is longer than most cylinder vacuums.
Of course Hetty also comes with a bag fitted, and as above you should find three spare bags in the box too.
Hetty Hoover pros
Same vacuum as the popular Henry
Large choice of attachments and cleaning tools
Large capacity and strong Hepa Flo bags
Powerful and energy efficient
Hetty Hoover cons
Fairly bulky and therefore not the easiest to move around or store
Better vacuums available for cleaning stairs
Hetty Hoover verdict
If you're looking for a quiet, reliable bagged cylinder vacuum cleaner with strong suction power – and perhaps a feminine appearance to add – then Hetty the Hoover – or the female Henry Hoover as she is better known – may well be your girl. Hetty's long 10m cord means she can clean a large area without being unplugged, and despite a reduction in motor power in newer models, her performance at cleaning carpets and hard floors shows no signs of slowing down. Whilst she isn't the lightest vacuum and therefore not the best for hoovering stairs, her large bag capacity and innovative TriTrex filtration system means you won't need to change her bags very often at all. With Hetty's current price being cheaper than many cylinder vacuums, you could certainly do a lot worse when choosing your next hoover.