Halo Capsule vs Dyson
If you're on the lookout for a new cordless vacuum, chances are you might be considering a Dyson model. A leader in cordless vacuum design and production, Dyson has built up a range of popular cordless models over several years, with many units sold in the UK.
But Dyson is not the only option, and as their vacuums tend to be rather expensive, you might want to consider what else is available. One option is the Halo Capsule by Capsule Clean. This relatively new-to-market vacuum might not be one you've heard of, but it came second (behind Airpods) in Which? Magazine's Best Products of 2020 and also won TechAdvisor's Appliance of the Year 2020, ahead of a certain Dyson v11.
In this article we'll look at the Halo Capsule vs Dyson, comparing specifications, performance, design and, possibly most importantly – cost, to help you decide which cordless model is most suitable for your cleaning needs.
Halo Capsule overview
The Halo Capsule is an award-winning cordless vacuum that offers something different. It uniquely uses premium Carbon Fibre which makes the vacuum incredibly light at just 2.6kg, which is less than half the weight of some corded vacuums. In terms of weight, you also won't find a lighter cordless vacuum on the market.
The use of Carbon Fibre also means there's plenty of space for capacity, with the Halo Capsule offering more than five times the bin capacity of some cordless models, and more than double of its closest competitors. The 1.6 litre capacity is comparable to some corded models and means you won't have to empty it very often, and it also comes with 26 dust pouches, enough to last more than a year (average household would need to change the dust pouch after a couple of weeks).
The Halo Capsule has long-lasting cordless power thanks to its brushless digital motors and Lithium Ion batteries that means it can run for up to an hour. It's extremely powerful and will clean as well as a more traditional corded upright vacuum, on both hard floors and carpets.
The Halo Capsule compares very well to its cordless competitors but its cost is perhaps its greatest plus point. At the time of writing you can get the Halo Capsule for £249.99, which is less than half the price of the latest cordless vacuums on the market.
See our in-depth Halo Capsule review for more detail on this super cordless vacuum.
Dyson cordless vacuums overview
Dyson is an expert in cordless vacuums, with a number of models in their popular cordless range. If you want the best Dyson vacuum, their latest offering – the Dyson v11 – is hard to beat. It has a 60 minute run time, more suction power than most corded vacuums thanks to Dyson's innovative motor technology, and is very lightweight meaning it's easy to manoeuvre around. This is a highly powerful vacuum that does a great job on both carpets and hard floors, which is a trait shared by all cordless Dyson vacuum cleaners.
The Dyson Cyclone v10 shares a number of similarities with the v11, including the same run time and capacity. And whilst older Dyson models such as the v8 and v7 are a bit behind the latest cordless vacuums in terms of specs, they are still very capable machines.
If you go with a Dyson, you'll know you're getting a very reliable vacuum cleaner. Dyson has a large range of cordless vacuums that come with different run times, different charge times, different capacities, and of course, different prices. Their older models such as the Dyson v7 will give you half the run time of the v11, but will likely cost you half the price.
Halo Capsule vs Dyson: Specifications
Comparing the Halo Capsule to the latest Dyson cordless vacuum – the V11 – highlights some key differences in terms of specifications.
Both vacuums have the same run time of up to 60 minutes, but the Halo Capsule will take three hours to be fully charged, whereas the Dyson v11 needs 90 minutes longer at four and a half hours for a full charge. This may not be an issue for you, but if you need a vacuum that is quick to recharge, it's something to consider.
There's also a notable difference in terms of bag capacity. Cordless vacuums tend to need emptying fairly regularly as in general they have smaller capacities than their heavier corded counterparts. The Dyson v11 has a bag capacity of 0.76 litres, which is a good size for a cordless model and a significant upgrade on some of their earlier models. But the Halo Capsule has more than double that at 1.6 litres. This is a very large capacity for a cordless model and means you'll have to empty the Halo Capsule much less regularly – a definite plus point.
The other difference in terms of the Halo Capsule and the Dyson v11 is weight, although both are very light in terms of cordless vacuums. The Halo Capsule weighs in at 2.6kg, whereas the Dyson v11 is slightly heavier at 3.05kg. If you prefer a very light vacuum, the Halo Capsule would be a good choice, but neither of these vacuums should give you much trouble when moving them around.
The v11 though is not Dyson's only cordless vacuum, in fact they have quite a range. Whereas the Dyson Cyclone v10 has similar specifications to the Dyson v11 – with the same run time and capacity – some of Dyson's earlier models offer a cheaper alternative if you're not looking for the best cordless on the market.
If you don't need a cordless vacuum to run for more than 30 minutes at a time, then the Dyson v8 and Dyson v7 are good alternatives to the likes of the Halo Capsule or the latest Dyson cordless models. Of course, these older vacuums have smaller capacities to go with their shorter run time, but if that isn't an issue for you, you'll generally find them more cost effective.
Halo Capsule vs Dyson: Performance
Both the Halo Capsule and the Dyson v11 are very powerful cordless vacuums, that are far ahead of other cordless vacuums and actually ahead of many corded machines, too.
With a digital motor that spins at up to 60 times a second, the Dyson v11 offers more suction power than most corded vacuums. The Dyson v11 has three different modes; auto, boost and eco. When using in auto mode the vacuum will automatically adjust the power it needs based on the floor type, which maximises the battery life. Eco mode is also battery efficient, but using the ultra powerful boost mode will drain the battery very quickly. Usefully, there's an advanced LCD screen that gives you more control by showing you how much battery life you have left, as you're cleaning.
Thanks to its brushless digital motors and high-performance Lithium Ion batteries, the Halo Capsule provides so much power that it's also more comparable to traditional corded upright vacuums, and outperforms most cordless vacuums when it comes to performance. Unlike the Dyson v11, the Halo Capsule has just the one mode, so although you can't gain extra power with a flick of a switch, you also can't drain the battery quicker by switching modes.
Halo Capsule vs Dyson: Tools and Accessories
The Halo Capsule comes with three main accessories that will aid you when cleaning hard floors, carpets, stairs and furniture. There's a versatile power brush that can be attached to the main vacuum body for stair cleaning, or to the vacuum tube when floor cleaning. You'll also find a crevice tool and dusting brush, as is standard with most cordless vacuums.
The Dyson v11 also comes with a soft dusting brush and crevice tool, as well as a number of other attachments. There's a mini motorised tool which is great for picking up stubborn hair and dirt, and a two-in-one combination tool that makes switching between carpets and hard floors very straightforward. Depending which Dyson v11 you choose, you get extra tools, too. The V11 Torque Drive comes with a specialist torque drive motorhead which is intelligent enough to choose the suction it needs based on the floor type. The V11 Absolute comes with the torque drive motorhead too, as well as a soft roller head which is great for use on hard floors. And finally the V11 Animal – which doesn't come with either the torque drive motorhead or the soft roller head – has an additional direct-drive cleaner head that is great for tackling stubborn pet hair.
Halo Capsule vs Dyson: Cost
Both the Halo Capsule and the Dyson v11 are excellent cordless vacuums, but there's a large difference when you look at price. The Dyson v11 will set you back more than £500, but you can get the Halo Capsule for less than half of that at its current price of £250. That's quite a difference when you consider the two machines match up pretty well to each other.
Of course, older Dyson cordless models are cheaper, but only the Dyson v7 – which was released in 2017 – is currently the same price as the Halo Capsule. Both the Dyson Cyclone v10 and the Dyson v8 will cost you significantly more as it stands.
Halo Capsule vs Dyson: Verdict
So Halo Capsule vs Dyson – which is the best? Both of these cordless vacuums are at the top of their game, but the cost of Halo Capsule makes it a very attractive option when compared to the latest Dyson's. Based on the fact it has more than double the capacity of the latest Dyson model and chargers quicker too, the Halo Capsule really does have a lot going for it.
Of course, with a Dyson you know you are getting an ultra-reliable vacuum that is used in many households up and down the UK. If you want a trusted name, then look no further than a Dyson. But we think the Halo Capsule is seriously worth considering. Both the Dyson v11 and the Halo Capsule are extremely powerful and have a run time of 60 minutes, but the price, capacity and charge time of the Halo Capsule make it very difficult to ignore. This award-winning cordless may well be worth a try.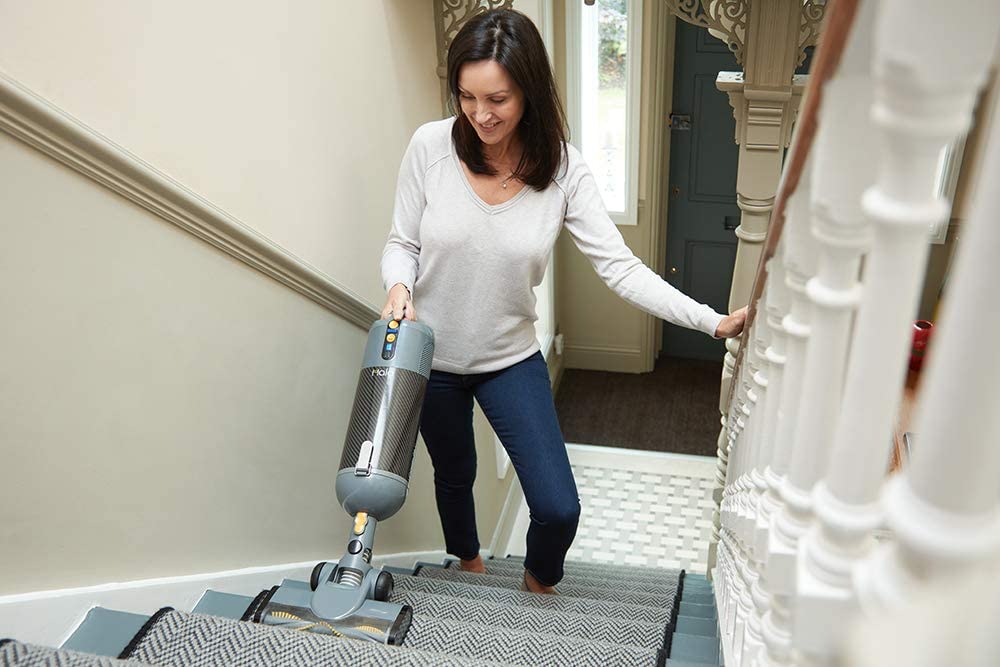 The Halo Capsule is a new entrant to the cordless vacuum market but it's already making a name for itself. How does it stack up to the market leaders?
read more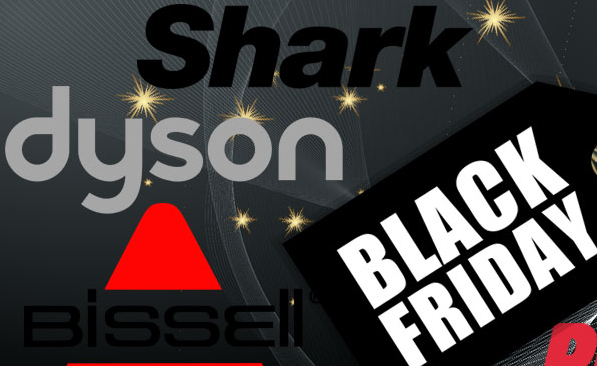 Find all the best vacuum deals this Black Friday from leading brands such as Shark, Dyson and Miele. Save some money this Black Friday and find yourself a deal.
read more